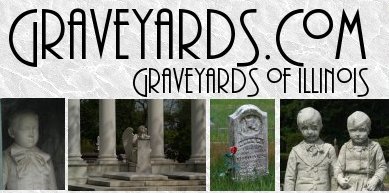 I just may have a ghost in my apartment. That's right, a ghost. I normally love freaking myself out...something about it really gets me going. But the other night when I woke up around 2am, I was way too freaked out to go back to sleep, for almost the entire rest of the night.
It all started when my neighbor, Crissie, told me that twice in one week she woke up to find the lamp on her nightstand turned on. Weird, huh? She was positive she hadn't done it, even in her sleep. She asked me if I'd seen anything out of the ordinary, and I told her no. In the 4 years I've lived in this building, I've never seen anything suspicious. At least not from the non-living. We certainly have our share of hoodlums in this neighborhood, but that's another story.
The building I live in is a 3-story, 12-unit brick building that was built around 1915. It's got great detailing, has large old triple windows with big sills, fabulous hardwood floors, and high ceilings. I love it. However, I have no doubt that, given its age, many people have died here. Wouldn't you think? I will also say that as many times as I've had to go down to the cellar, where my storage unit is, I've never been freaked out or scared. Much less so than I used to get in my parents' house which was new in 1998. So that's it, nothing has ever given me reason to be scared in this apartment. Until the other night.
About a week after my neighbor told me about her lamp going on in the middle of the night, I awoke around 2am with a start. I nearly sat right up in bed. When I looked around, I noticed that my alarm clock was blinking like the power had gone out. I thought that was a bit strange, but I reset it immediately for fear I might not wake up at the right time if the clock was off. It was then that I realized my bathroom light was on. Freaky! Why the hell was the bathroom light on? I instantly had a chill run down the back of my neck. There was no way I was going to get up and turn it off. Something might get me! From underneath my bed, perhaps? So I lay there for at least an hour just completely freaked out, wide-eyed, and afraid to get out from under the covers. Eventually I drifted back to sleep, but it was a very light sleep, and full of tossing and turning.
In the morning when it was light out, I finally had the guts to get up like normal. Ghosts don't come out in the light, right? At least that's how I justified it to myself. I also noticed the next morning that a box of candy in the kitchen was all ripped and torn like something had been going through it. It's not a rat or mouse, I'm sure of it.
Either way, I hope whatever has been causing a ruckus stops messing with my sleep schedule! Anyone have good ghost stories they want to share in the meantime?